All images, text and designs contained in the website are the copyrighted, intellectual property of Kathleen Duxbury Yeaw, Duxbury Media, Inc.
Use of this website is acceptance of these terms. All Rights Reserved 1987-2022
The CCC, operating from 1933 to 1942, was the first and most successful of President Franklin Delano Roosevelt's 1930's New Deal work programs. Between 1934 - 1937 President Roosevelt personally approved sending artists into CCC camps to make a pictorial record. What these artists chronicled, during the cruelest years of the Great Depression, is now recognized as the greatest conservation movement in American history. Seeking the CCC art, artists, and stories continues, as does the research,
travel and writings about this quiet part of American art history.
CCC ART - Artists of the Civilian Conservation Corps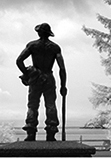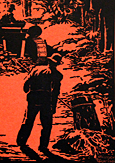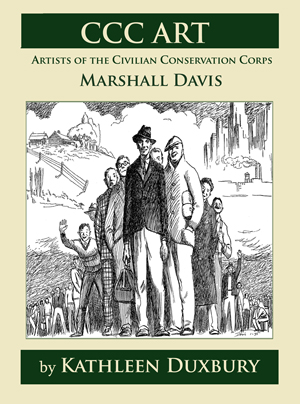 This article profiles a struggling time, 1933 - 34, in the life of artist Harry Everett Townsend. His story is one part of a much larger New Deal narrative that will circle back to the National Archives (NA) and the inadvertent retention and rediscovery of "orphaned" New Deal"business files". Accountings generated during the first federal art program, the Public Works of Art Project (PWAP).
Townsend was desperate for work, he would come to find relief and purpose when he was sent to depict the Civilian Conservation Corps (CCC).
As a WWI veteran combat artist he saw this employment as an opportunity to repay a debt to America,
fulfilling a commitment he felt was long overdue.